How to Care for Newly Planted Trees
Trees are beautiful ornaments for any property, but they are more than decoration. They purify our air, offer us shade, and even provide fruit. Trees grow naturally out of the ground, but if you want a well-kept tree, then you must take care of it from seedling to adulthood. In this article brought to you by Driscoll Tree Service, we will review some of the basics of caring for newly planted trees. If you have any questions or concerns, or if you would like to schedule tree service or even an emergency tree removal, then feel free to call Driscoll Tree Service. Our friendly representatives and dedicated crew are on standby to take your call.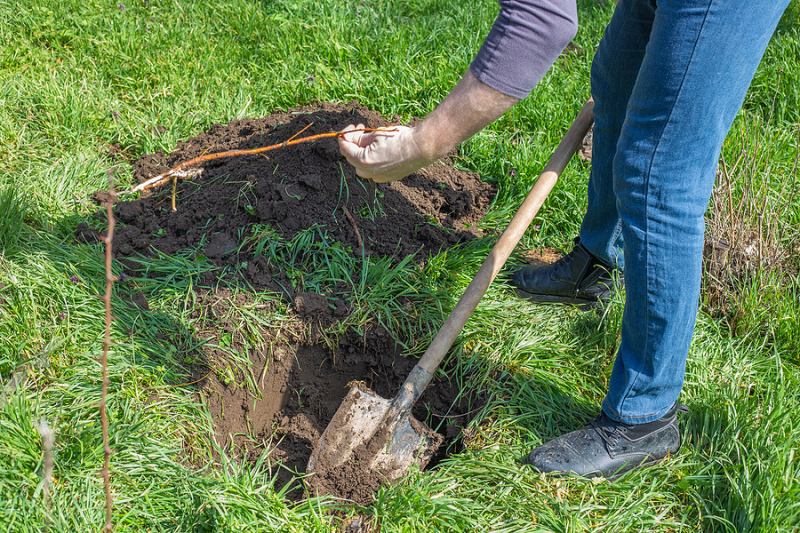 Properly Watering Your Newly Planted Trees
Everyone knows you must water trees, but there is actually a lot of thought that needs to go into HOW to water the trees and HOW MUCH to water them.
When you water your trees, make sure to avoid getting water on the trunk and leaves. Aim for the planting area and root ball. The key here is to keep the root ball moist – but NOT soaked! Too much water can be as bad as no water. It's a delicate balance and it varies depending on the tree species, but you want to water once every 2-3 days and give each tree about 10 to 15 gallons of water per week.
A good way to check whether the plant needs water is by feeling the soil. Dig out a bit of soil and roll it around your fingers. Is it moist? If so, no water is needed.
How's the Soil?
The soil is where your tree gets its nutrients. If you want a healthy tree, then make sure the soil is rich in the necessary nutrients. It is important, however, to NOT apply fertilizer the first year. If the soil quality is poor, then consider compost or speaking with an arborist at Driscoll Tree Service.
What's ON the soil is as important as what's IN the soil. We're talking about mulch. Mulching keeps the soil temperature consistent and cool, helps retain moisture, protects the tree from lawncare equipment, and suffocates weeds. It also looks pretty. Here are some tips for mulching:
Apply 2-3 inches of mulch
Keep mulch 4-6 inches away from the base of the trunk
Spread the mulch out to the edge of the canopy
Don't compress the mulch. It should allow the soil to breath and receive water.
Snip, Snip, Snip
While we do not recommend heavy pruning in the tree's first year, pruning is essential for a strong trunk, symmetric branches, and a healthy canopy. Pruning is crucial after the tree's first birthday!
Have Questions or Concerns?
If you have any questions or concerns and would like to consult with an ISA-certified arborist, then call Driscoll Tree Service today. We are happy to schedule a conference call or arrange an on-site visit. Our friendly representatives are ready to take your call.