Tree Pruning: DIY vs. Hiring a Professional
Trees rarely need any maintenance in the winter because they are dormant. However, spring is around the corner and offers property owners a chance to prune trees in the backyard. It is advisable to consult a reputable tree service provider. Pruning is a daunting and potentially risky job and should be handled by trained professionals to mitigate injuries and damages. Although DIY projects seem cost-effective, we recommend having a trusted tree care company on hand. The slightest miscalculation can cause irreversible damage and compromise the safety of your loved ones. Here are viable options to consider before a pruning project.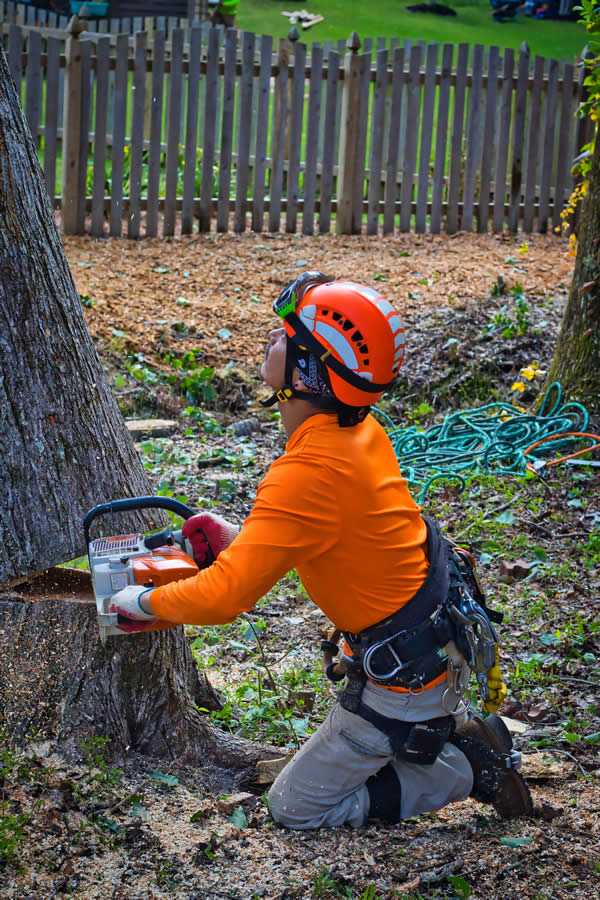 Do It Yourself
As mentioned, your (DIY) projects can get derailed or wreak havoc if performed by an inexperienced individual. The Consumer Product Safety Commission reported over 40,000 chainsaw-related accidents annually. Even if you buy or hire a chainsaw, without the skills needed to handle the equipment safely, you risk the safety of everyone on the premises. The last thing you want is a tree falling on your home or neighboring structures and the subsequent hefty repairs. You can avoid such scenarios by hiring a professional tree service and following pruning safety protocols.
Hire a Landscape Company
Landscape companies offer various services, including tree trimming, to supplement their income. Even though landscapers have more pruning experience than you, they need to learn to provide long-term care for your trees. Landscape companies need adequate insurance coverage to protect you from extra costs when something goes wrong. Many companies have workers' compensation, which only applies to landscape projects, meaning injuries sustained during pruning will not be covered. Nothing is more frustrating than incurring extra charges for a mistake you did not make, and that's why you need to work with a professional tree care company.
"Two Guys and a Truck" Tree Service Company
Many businesses claim to be tree service providers, but only "two guys and a truck" appear. You can also see these men entering the neighborhood to drum up their business. Not only do they need the proper equipment to complete the project, but they also have adequate knowledge to prune trees safely without causing damage. If you are not careful about the people you hire, the chances of choosing inexperienced and uncertified individuals are high. Ensure the tree service company your hire has liability insurance and workers' compensation to protect you from legal action.
Hire an Arborist
Tree pruning should be left to the professionals, which means hiring a certified arborist. We have professional tree care experts with extensive industry knowledge and experience ready to help you care for your backyard. Arborists have undergone rigorous examinations and complete education classes to maintain aesthetically pleasing and healthy trees. When you hire us to prune your trees, we assess, detect, diagnose, and address signs of damage to ensure they grow healthy.
If you want to learn more about tree care and maintenance, contact us at Driscoll Tree Service and schedule an appointment with our representatives. We provide tree maintenance services at friendly rates without compromising quality.