Stormwater & Retention Pond Management
Do you own a commercial property with a neglected retention pond? Did you purchase a commercial real estate investment only to discover that you need to create a stormwater retention pond? While dealing with rainwater runoff might not have been at the forefront of your mind when building or buying your shopping center, car dealership, or manufacturing facility, it is an essential part of operating and maintaining your investments. At Driscoll Tree Service, we provide reliable services for property owners in Atlanta, GA, and surrounding communities, including stormwater and retention pond management. If you're interested in learning more about the process, read below, or speak with our friendly staff to find out how our professionals can help you reach your goals.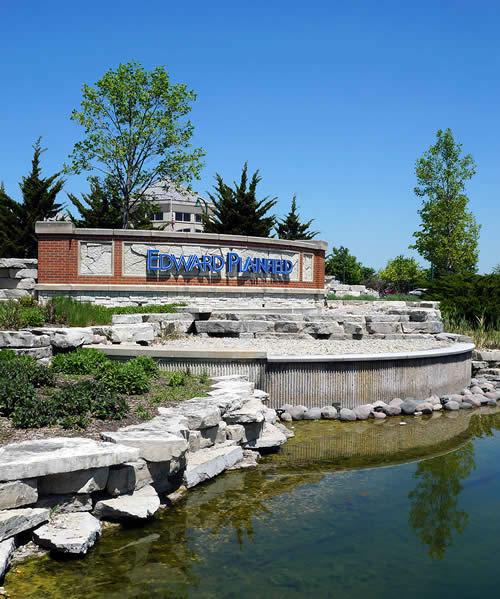 Why Property Owners Should Be Concerned About Stormwater Retention
Large amounts of rain can cause a lot of problems for property owners. Out-of-control stormwater can lead to long-term erosion, flash floods, and other serious problems. Large commercial properties often have large concrete parking areas. These wide open, flat spaces can have a massive impact on flooding and soil depletion and, therefore, must be controlled. In most cities, there are laws in place regarding the management of water runoff and the establishment of retention ponds. Neglecting to have a plan in place can result in massive fines and failure to comply with local code inspections. There's no need to put your business at risk because our team can assist with your stormwater and retention pond management needs.
When is a Pond Needed for Stormwater Retention
Retention ponds are constructed pools of water that are designed to capture water runoff during rainstorms. Some homeowners will build a retention pond if they have a large yard in a flood-prone area. Small properties might not require a retention pond. A reliable gutter system on the roof that feeds into the public street's drainage system will suffice. However, larger properties will often require a retention pond due to the volume of square feet. Car dealerships, shopping malls, large retail strips, apartment complexes, and office buildings with substantial parking areas are just a few of the most common examples of properties that will need to create a retention pond.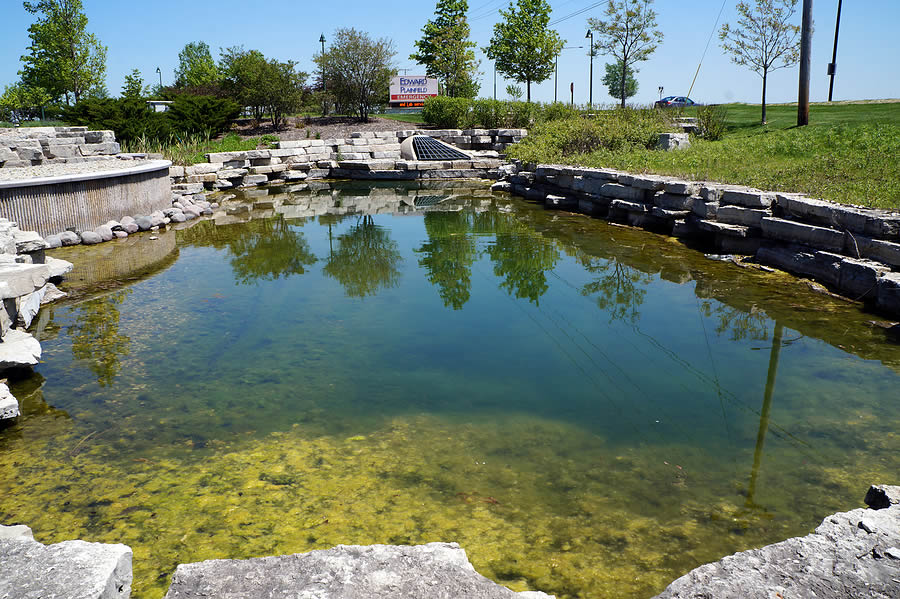 Maintenance Tips for Retention Pond Management
Retention ponds require a great deal of maintenance. Stagnant water that is full of fast food debris and engine oil can quickly develop into a cesspool that negatively impacts the local environment. Even ponds that are normally well cared for can become overwhelmed by algae and other complex issues when water levels are low. Installing native plants in certain areas of the retention pond can improve the health of your pond and prevent unsafe conditions. Providing natural grass and plants can also transform your utilitarian retention pond into an attractive addition to your landscape. Our professional technicians offer a variety of services that can help you take proper care of your retention pond for the best long-term results.
Do You Need Stormwater Retention Services or Retention Pond Maintenance?
Is it time for you to invest in stormwater retention pond maintenance services? If so, then you don't have to wait another day. Get the professional care you need today by calling Driscoll Tree Service. Our dependable technicians are always available to help improve the safety and value of your residential or commercial property. Contact our office for more information or to schedule a time for professional tree care services or retention pond maintenance in Metro Atlanta, Georgia, or another metro Atlanta area neighborhood.