Tree Removal in Snellville, GA
Trees are a beautiful part of nature, but sometimes they can become dangerous. When a tree starts to threaten your property or safety, it's crucial to call in the professionals for an emergency tree service. The professionals at Driscoll Tree Service are always ready to help. We provide a wide selection of premium services for local customers, including tree pruning, storm tree removal, emergency tree service, and tree trimming in Snellville, Georgia, and nearby metro area communities. Tree removal can be a difficult and dangerous process if you're not trained in the proper techniques. That's why it's important to hire a Snellville tree service company with the right experience level. If you've been searching the internet for "tree service near me," then call our crew today and find out how our tree cutting and emergency tree removal in Snellville can improve the safety of your home or business.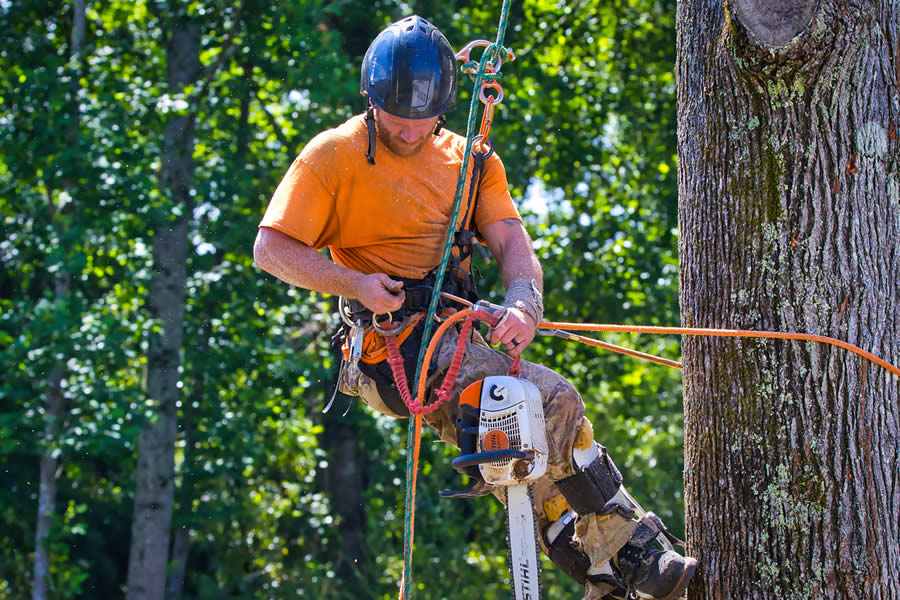 The Importance of Storm Tree Removal and Emergency Tree Service in Snellville
It may be tempting to ignore a tree that has been damaged in a storm, but this can be dangerous. Trees that have been damaged by wind or lightning are at risk of falling and causing severe damage. Even if the tree doesn't seem like it's going to fall right away, it could still pose a danger to your property or safety. If you have any concerns about a damaged tree on your property, don't hesitate to schedule an appointment for professional tree service in Snellville, Georgia. A tree care specialist service will be able to assess the damage and determine the best course of action.
The Importance of Tree Cutting, Tree Pruning, and Tree Trimming in Snellville
For many property owners, trees are an important part of the landscape. Not only do they provide shade and add visual interest, but they can also increase the value of your home. However, trees require occasional maintenance to stay healthy and safe. Pruning and trimming help remove dead or damaged branches, improving the tree's appearance and preventing hazards. In addition, pruning can also help to encourage new growth and promote a healthier overall structure. As a result, regular tree pruning and trimming are essential for any property owner who wants to maintain their trees in good condition.
Do You Need a Storm Tree Removal or Professional Tree Trimming in Snellville?
Have you been looking online for "tree service near me"? If you have a damaged tree that needs to be cut down, it's essential to get help from a Snellville tree service company you can rely on. Call Driscoll Tree Service today. Tree removal can be a complicated and dangerous process, so let our professionals take care of your tree pruning or emergency tree service in Snellville. Contact our office for more details about our services or to schedule a time for your professional tree cutting, tree pruning, or storm tree removal in Snellville, GA, or another surrounding neighborhood.