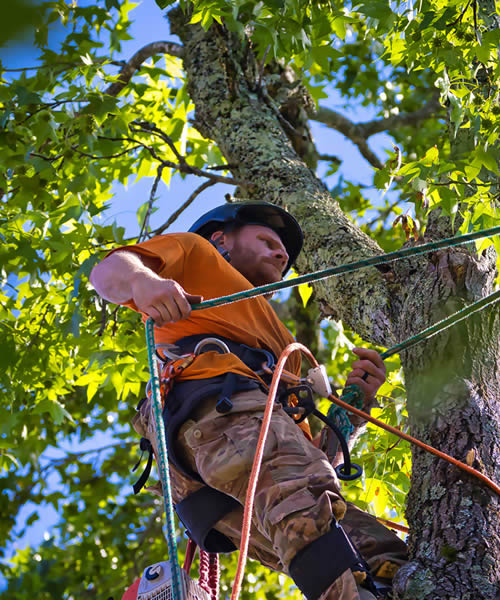 Tree Removal
When it comes to taking care of a property, one of the most important things owners can do is remove dead or dying trees. While this task may seem daunting, it's crucial to have them removed as soon as possible to avoid any potential damage. The professionals at Driscoll Tree Service can help with this process. Our reliable tree care specialists offer a wide selection of popularly requested services for local property owners, including tree removal. Are you unsure whether it's necessary to remove your tree? Read on to learn more about when tree removal services might be needed.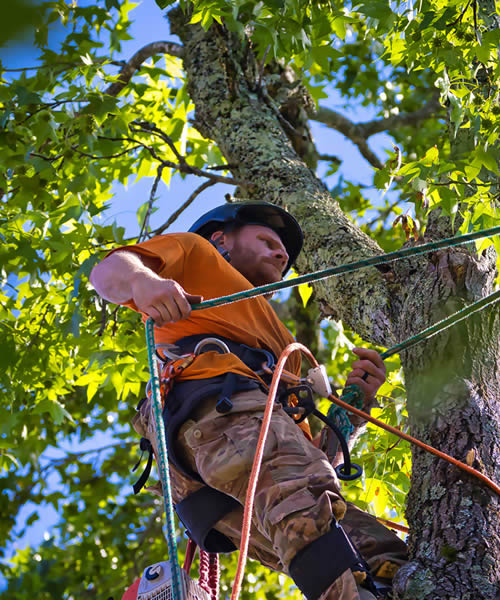 How to Know You Need to Remove Your Tree
Many people are not sure when it is time to remove a tree. While it is possible to wait until a tree is dead or dying before removal, this is often not the best course of action. A professional tree removal company will have the experience and knowledge to assess a tree's health and determine if it is a danger to property or people. In some cases, a tree may need to be removed even if it is healthy to prevent future problems. For example, if a tree is located in an area that is prone to flooding, it may need to be removed to prevent damage to your home or business. If you are unsure whether or not you need to remove a tree, it is always best to consult with a professional.
The Dangers of Leaving a Dead or Damaged Tree in Place
Trees are an important part of any yard, providing shade, beauty, and even homes for wildlife. However, dead or damaged trees can pose a serious danger. Frail branches can fall and injure people or damage property, and high winds can topple the entire tree. In addition, dead trees are more susceptible to insect infestations and diseases, spreading to healthy trees. It is important to have professional tree removal services remove any dead or damaged trees from your property for these reasons. This will help keep your family and home safe, but it will also help to protect the health of your other trees.
Why It's Important to Hire Professionals for Your Tree Removal Service
Many people don't realize how dangerous it is to remove a tree by themselves. Trees can weigh several tons, and even a small branch can cause serious injury if it falls on someone. Moreover, the roots of a tree can extend far underground, making it difficult to remove the entire tree without damaging nearby property. For these reasons, it's always best to hire professionals for tree removal.
Do You Need Professional Tree Removal Services? Call Our Team Today
Have you decided that tree removal is the best choice for your needs? Then there's no need to wait for another storm or dangerous situation to occur before getting quality care. Call the specialists at Driscoll Tree Service today. Our reliable, experienced professionals are always ready to help keep your property safe and beautiful. Contact our office to learn more about our wide selection of tree care services or to schedule a time for your tree removal.