What Is Tree Fungus?
Trees are an integral part of our environment, adding value, beauty, and a sense of tranquility to our properties. However, these majestic organisms are not immune to various challenges, one of the most common being tree fungus. Tree fungus can significantly affect the health and aesthetics of your yard, and that's why you should consult a trusted tree service. At Driscoll Tree Service, we understand the causes, types, and control methods for maintaining the vitality of your landscape without breaking the bank.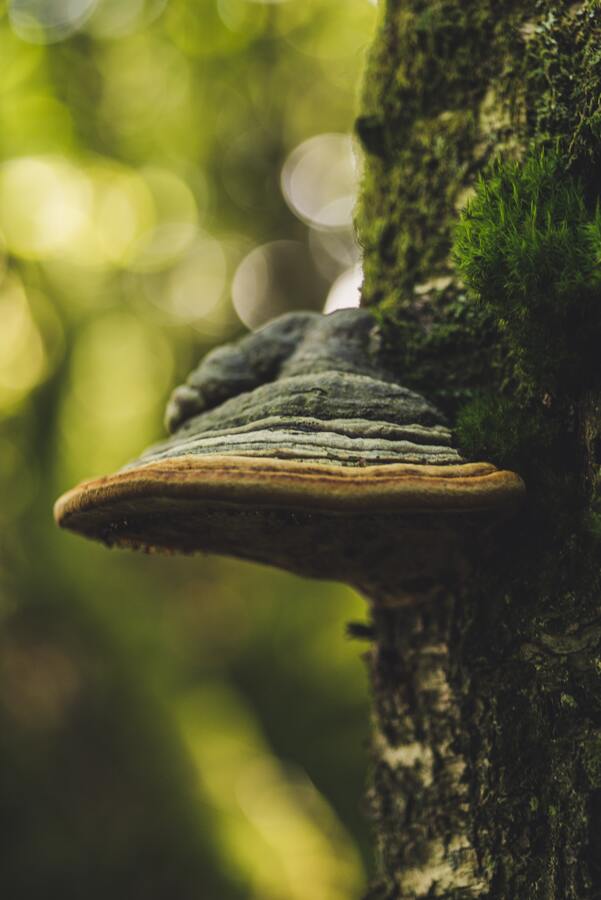 What You Need to Know
Tree fungus is a microorganism group that thrives on trees and other woody plants. Fungi are unique organisms that do not possess chlorophyll and cannot produce their food through photosynthesis like plants. Instead, they rely on organic matter from their host trees or external sources for nutrition. Fungi often manifest as visible growths, such as mold-like structures or growths on the bark, leaves, and branches. Let's look at different tree fungus you should know.
Canker Fungi
Cankers are localized areas of dead tissue on trees, often caused by fungal infection. Canker fungi can enter trees through wounds or weakened areas, disrupting the flow of nutrients and water, eventually leading to the death of branches or invasive tree removal.
Powdery Mildew
Powdery mildew is a common fungal disease that appears white or grayish powder on leaves and stems. It thrives in humid conditions and can weaken the tree by reducing its ability to carry out photosynthesis. If you ignore telltale signs of damage, mildew can spread, hence the need to hire arborists quickly.
Rust Fungi
Rust fungi create distinct reddish or orange spots on leaves and stems. These spots contain spores that can spread to other parts of the tree or nearby trees, causing defoliation and affecting overall tree health. Once you notice discoloration on the stem or leaves, it may be time to call a trusted tree care company.
Root Rot
Root rot is a fungal disease that attacks the tree's root system, often resulting from waterlogged soil. Infected roots become weak and unable to support the tree's weight, leading to stunted growth, yellowing leaves, and tree removal emergencies.
Effective Management Strategies
Tree fungus can pose a significant threat to the health and vitality of trees, affecting their aesthetics and overall well-being. Implementing effective control methods is crucial in preventing the spread of fungal infections and maintaining the beauty of our landscapes. Here are some essential strategies for managing and controlling tree fungus.
Pruning and Sanitation
Regular pruning of dead or infected branches by a professional tree service can help prevent the spread of fungal infections. Sanitation practices, such as removing fallen leaves and debris around the tree, reduce the likelihood of fungus finding a suitable breeding ground.
Proper Tree Care
Maintaining overall tree health is crucial in preventing fungal infections. This includes providing adequate water and nutrients, as healthy trees are more disease-resistant. Avoid overwatering, as excessively damp conditions can promote fungal growth.
Fungicides
In severe cases of fungal infections, fungicides can be used. Consult expert arborists or horticulturists to determine the right fungicide and application method. Organic fungicides may be preferred to minimize environmental impact.
Tree fungus is a common challenge that can compromise the beauty and health of our cherished trees. By understanding what tree fungus is, recognizing its various types, and implementing effective control methods, we can preserve the value and aesthetic appeal trees bring to our properties. If you suspect a problem with your trees, consult a professional tree care company. Contact us at the Driscoll Tree Service and schedule a consultation with our trusted service providers.