Factors to Consider When Choosing a Tree Service Company
Maintaining the health and aesthetics of your trees is crucial for the safety and beauty of your property. Whether it's pruning, trimming, or tree removal, choosing the exemplary tree service can make all the difference. While the task might seem straightforward, it may require skilled arborists who prioritize the safety and well-being of your trees. As a professional tree care company, the Driscoll Tree Service recommends these essential things to look for when selecting a tree service provider to ensure your trees receive the care they deserve.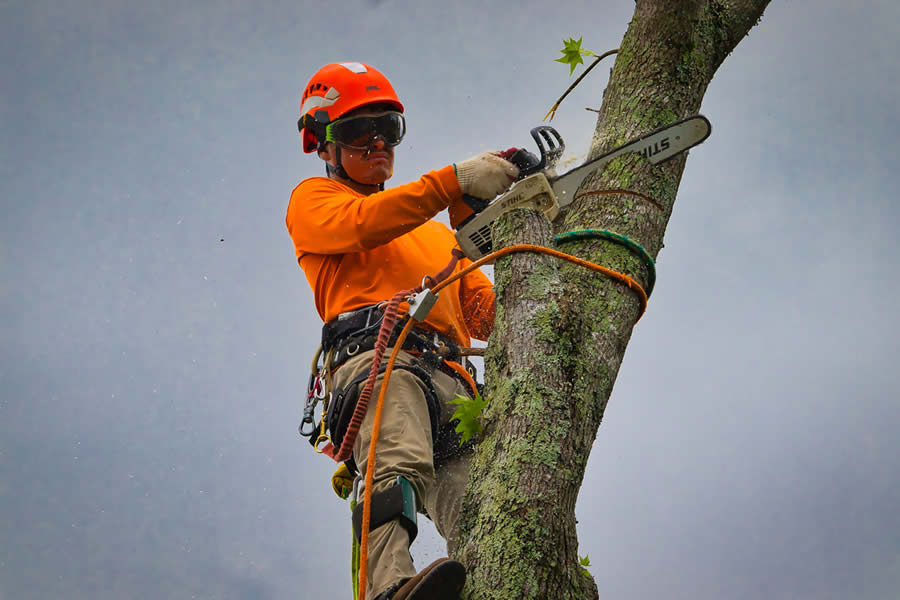 Certification and Licensing
Before entrusting your trees to any tree service company, the first thing to verify is their certification and licensing. Certified arborists have undergone training and passed exams in the art and science of tree care. They possess the knowledge and expertise needed to assess the health of your trees and provide the proper care.
Licensed tree companies are insured, which is crucial for your protection as a property owner. If an accident were to occur during tree work, you wouldn't want to be held liable. A reputable tree care company will have liability and workers' compensation insurance.
Experience and Reputation
The years a tree service company has been in business can signify its experience and reliability. However, it's not just about longevity; it's also about the quality of their work. Research the company's reputation by reading online reviews and asking for references. In addition, check if the company is affiliated with professional organizations or associations, such as the International Society of Arboriculture (ISA). Membership in such organizations often reflects a commitment to industry standards and ongoing education.
Safety Practices
Tree care can be hazardous, especially during a massive tree removal project. Safety should be a top priority for any tree service company. Inquire about their safety practices, including personal protective equipment (PPE), proper equipment maintenance, and adherence to industry safety standards. A reputable company will have a safety protocol to ensure their arborists are trained to work safely.
Transparent Pricing and Contracts
A reliable tree service company will provide you with a precise estimate for the work to be done. They should detail the project's scope, including the specific services they will provide, the equipment they will use, and the expected timeline. Avoid companies that offer vague estimates or rush your decision.
Review the contract carefully before signing. It should outline all the terms and conditions, including payment schedules, warranties, and guarantees. Be cautious of companies that request payment in total upfront. A reputable tree service will require a deposit or partial payment upfront and the balance upon job completion.
Regarding tree care, choosing the right company is vital. Prioritize certified, licensed, and insured companies, as these factors show professionalism and responsibility. Consider their experience, reputation, and commitment to safety, as these qualities ensure your trees receive the best care possible. Always understand the pricing and contract terms before proceeding with any tree service work. Contact us at the Driscoll Tree Service and schedule a consultation with our arborists. We leverage extensive expertise and knowledge, ensuring quality services at competitive rates.