Arborist in Stone Mountain, GA
Isn't the sight of a gorgeous tree just amazing? Every inch of it has been taken care of and the overall growth looks so healthy. With the help of a certified arborist in Stone Mountain, you have the ability to accomplish this too! Here at Driscoll Tree Service, we're proud to have a team of highly-skilled, proficient, and professionally trained arborists ready to help you with your tree care and maintenance needs. Our Stone Mountain arborists are experts in their field and know the science behind these living organisms. If you are interested in providing care for your tree's, contact our representatives at Driscoll Tree Service.
Identify and Medicate Diseases
Just like anything else, trees are vulnerable to illnesses and diseases. They have their own ways of showing infections that may not be visible to an inexperienced eye. Neglecting proper care can often lead to damaging the tree or death. There are a few ways to notice if a tree is slowly dying. If the bark is falling off, fungus is visible, or the tree is shedding sticks, then you need to immediately call an arborist. If you want to avoid this, investing in routine check-ups can solve your issue. We are able to detect infections early on and treat them properly. Don't disregard care and call a certified arborist in Stone Mountain today before you risk compromising a tree's well-being and safety.
Prevent Emergencies
While hiring an arborist may not seem that important, it can also be the deciding factor in saving you thousands of dollars worth of damage. Having an unhealthy tree close to falling and damaged limbs hanging loose is the last thing you want. Our tree specialists can evaluate the soil conditions and moisture around the tree as well as the growth pattern. As our team surrounds the area ensuring safety, we use a check-list to note defects we detect in the trunk, roots, and any other issues. Additionally, we are equipped with the latest tools to enhance the efficiency of the projects we set up in Stone Mountain.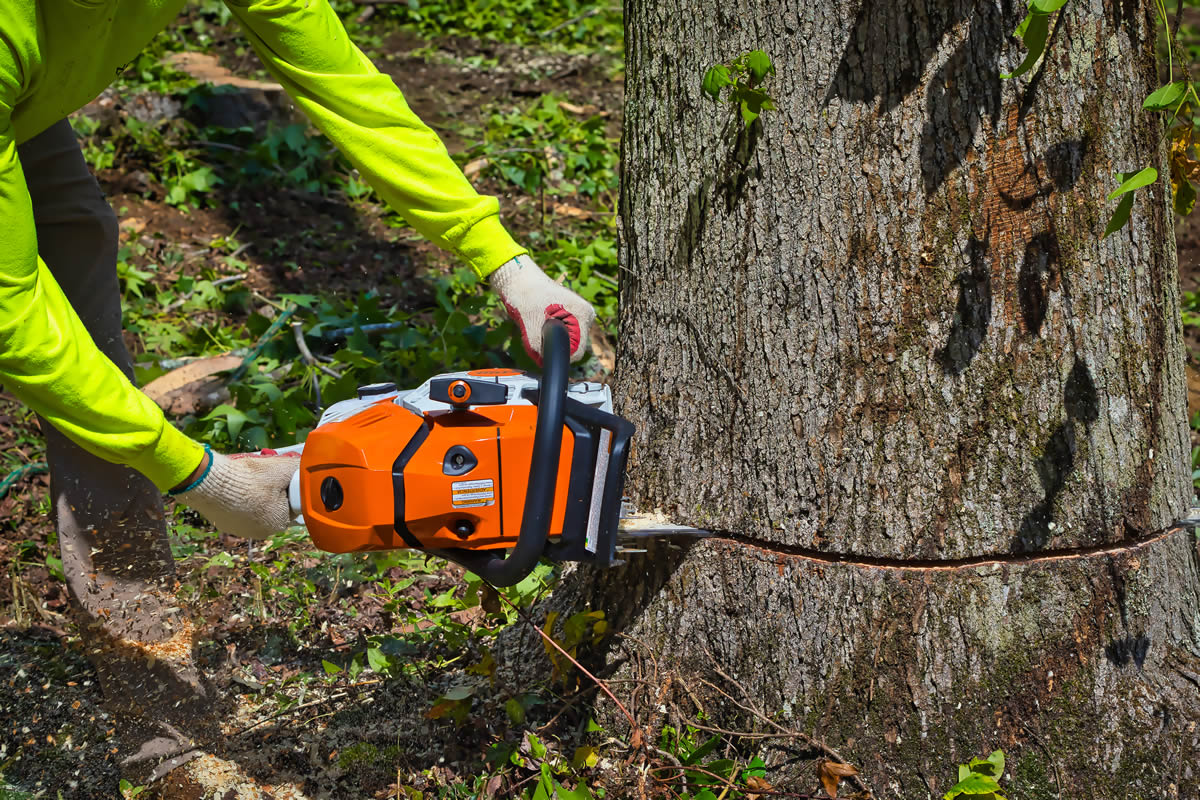 Importance of Landscaping
As a homeowner, you should recognize the importance of landscaping. A lot goes into maintaining an aesthetically amusing landscape. Landscaping is the process of increasing the value of your property by altering the design to make it seem more attractive. This involves planting different species of plants that match the color coding of your property, keeping your trees manicured and healthy, and making sure shrubs are all cut evenly. This method has a high probability of impressing future clients as the look of your property is more appealing to the eye. The aim of our arborists is to improve the look of the property to your liking. Whether it's offering tree care or even planting trees, we can guarantee that your property will surpass the old look it had.
Are You Still Searching for "Arborist in Stone Mountain"?
Being a homeowner means you are responsible for the health of your trees and property. This means you are also responsible if your trees start to slowly catch infections. If you want to avoid this then there's no need to delay high-quality care waiting for you. Contact our highly trained arborists today at Driscoll Tree Service to keep your property appealing and out of harm's way.